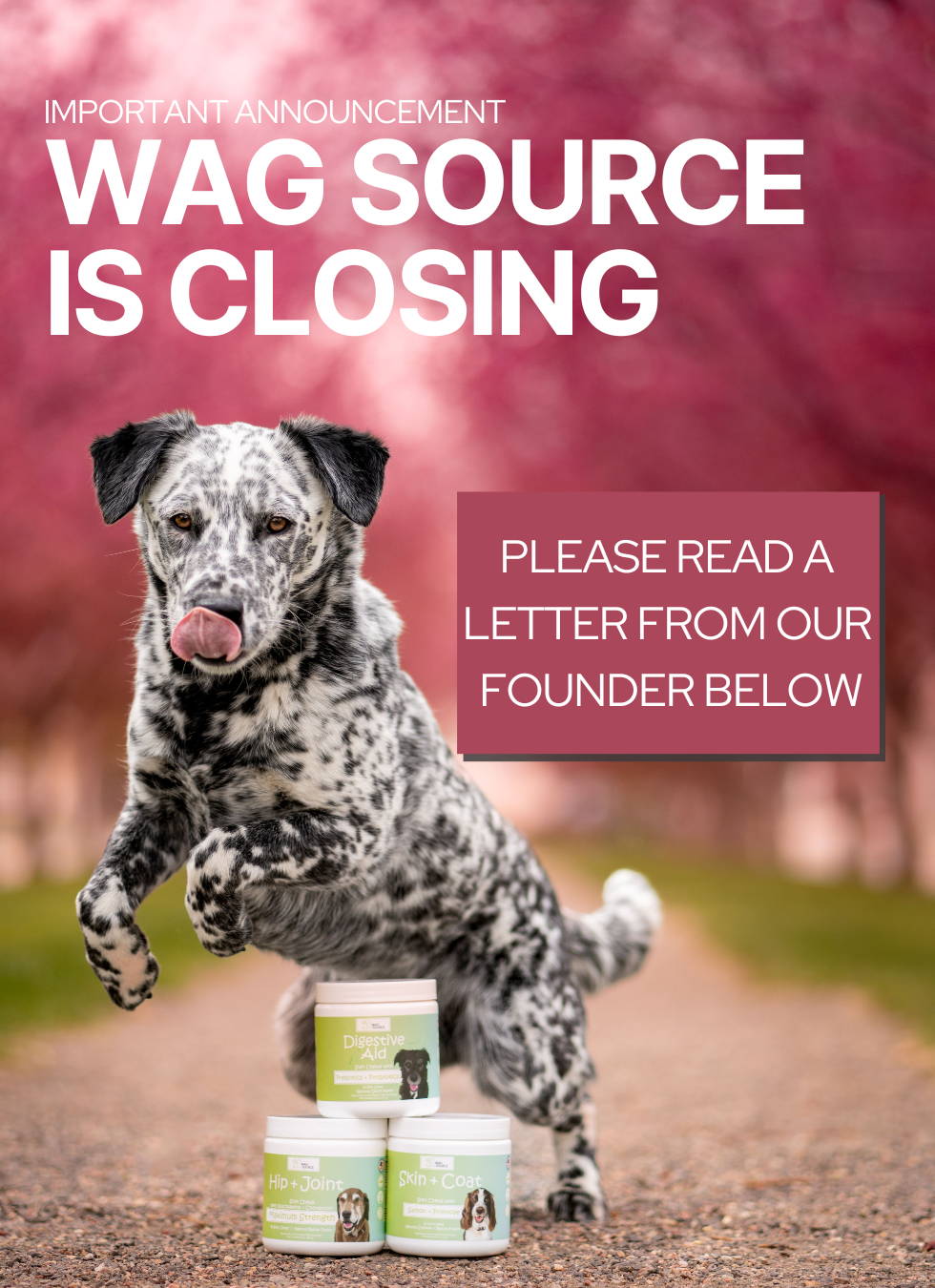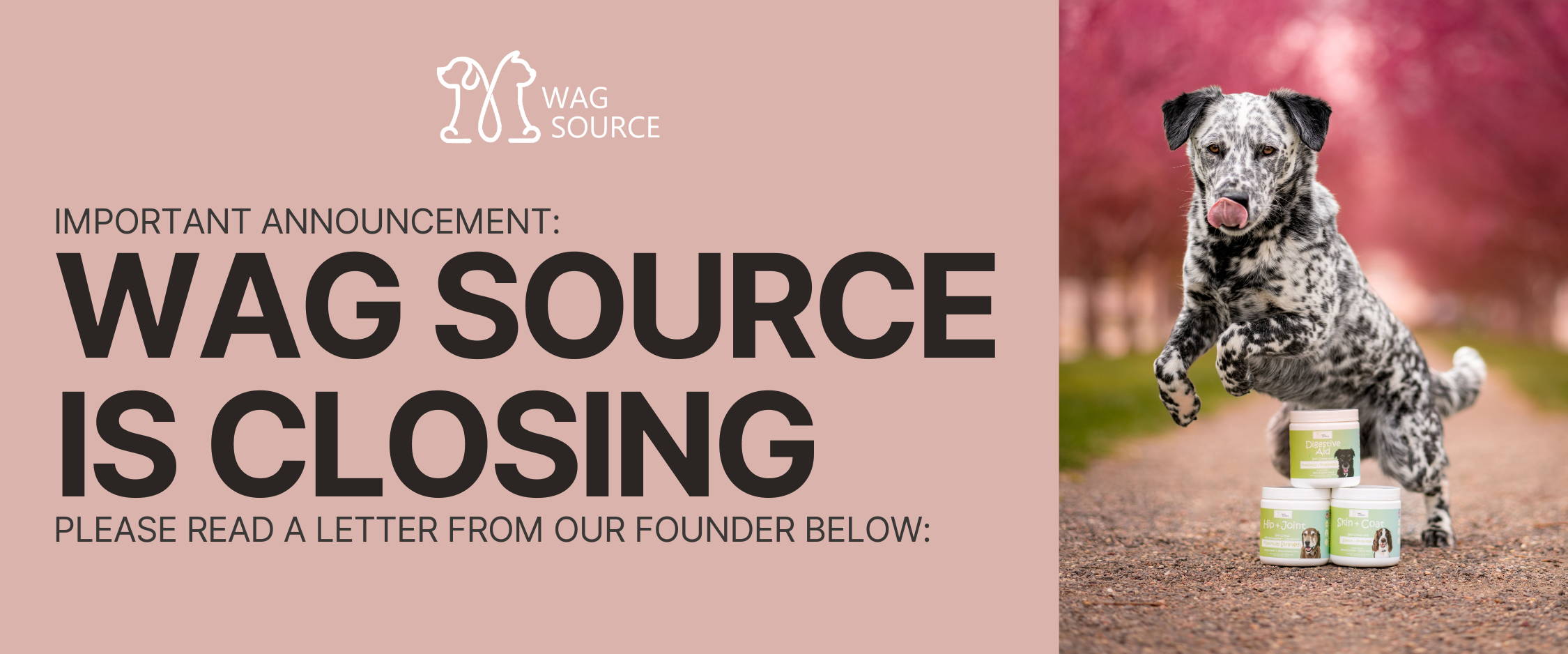 To Our Wag Source Pack,
It is with heavy hearts that we announce the closing of Wag Source.
Since our launch in 2021, the challenges of running a small business have intensified. During this time the cost of essential ingredients for our products surged by 200%+, while expenses related to storage, packaging, and shipping have significantly risen.
Despite facing surging inflation, we remained steadfast in our commitment to our loyal customers, keeping our prices unchanged. Our priority has always been pet health over profits. Rather than doubling our prices, adding shipping charges, or compromising on ingredient quality and product efficacy, we've decided to close on a high note.
From the bottom of my heart, THANK YOU to our Wag Source community across the nation. Starting a business amidst a global pandemic was a incredible journey, and we're immensely grateful for every moment.
- Jennifer
Founder of Wag Source
Final Orders and Inquiries
We understand that you may have questions and/or concerns regarding previous orders. Rest assured, any and all orders previously placed have been processed and fulfilled. We will continue to monitor the status of orders placed for any issues such as lost in transit or damaged packages, and will be able to offer a full refund for these situations. If you have inquiries or issues regarding your order status, please contact our customer service team at packsupport@wagsource.com.

Data Protection and Privacy
Your privacy remains our priority. All personal data will be handled in compliance with applicable data protection laws. For more details on how we will manage and safeguard your information during this transition period, please refer to our Privacy Policy on our website or contact packsupport@wagsource.com.
Subscription Members
All subscription plans have been cancelled to ensure no further automatic charges will occur for these customers. Additionally, each customer has received a confirmation email to show documentation that their subscription has been cancelled. If you have not receive such email and have checked your spam folders, please reach out to us at packsupport@wagsource.com and we will gladly provide you with confirmation.